"Sol's playing has been described as "musical glue," holding together many grooves and personalities. He has backed up legendary artists like Taj Mahal and Kenny Wayne Shepherd, opened for Robert Randolph & the Family Band, The Wood Brothers, and has played with more obscure artists who have had unique perspectives and sounds. Though it all, he has learned many valuable lessons and is still able to hold on to the one thing that ties us all spiritually to one another — music."
- Jeff Reid - The Beat Magazine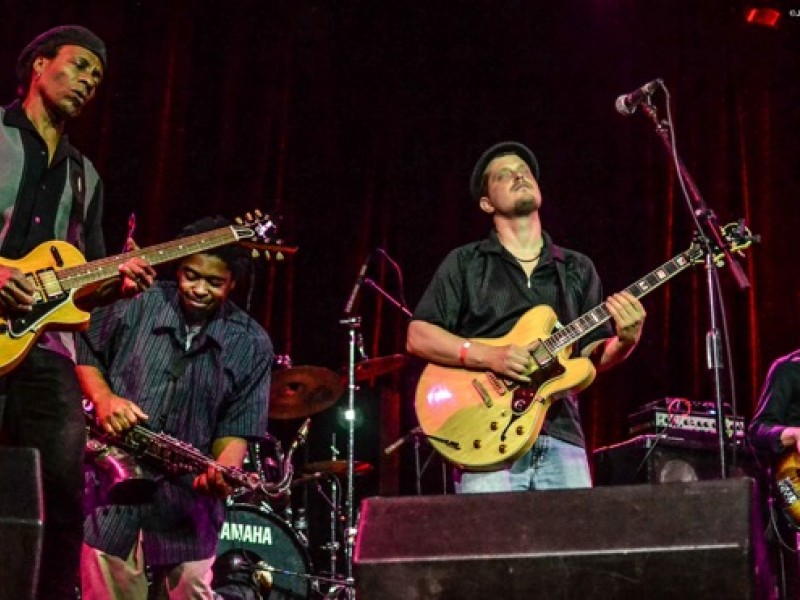 On
Thursday April 9
the
Sol Roots
band will be at
JV's
in Falls Church VA performing a mix of New Orleans funk, raw blues, upbeat rock, deep blues, and southern soul. This group features guitarist and vocalist Sol, with funky drummer Scott Rabino, groove bassist Andreas Holmstrom, and some super special guests including the phenomenal vocalist Carly Harvey, down home harmonica player Danny Blew and more!
Sol Roots is an official
Home Grown Music Network
artist, and a "Next Generation Electric Blues"
Music Maker Relief Foundation
artist.
JV's
is a classic roadhouse venue that showcases high quality national, regional, and local blues, soul, rockabilly and rock performers. JV's has been showcasing music every night of the week for decades, and is a fixture in the Washington DC area's music scene. This year, JV's has also been renovated to accommodate more music fans, and had a recent wonderful write-up in the Washington Post.
Special guest
Carly Harvey
is a Folk-Rock/Blues artist who's influences include Bonnie Raitt, Susan Tedeschi, and Nina Simone.
"Carly can make the most complex vocal phrasing sound pure and natural."
"One of the best blues/soul singers in the DC area"
Special guest
Danny Blew
is one true gut-bucket, down home, way back yonder blues harmonica player and performer.
"A stylish blend of electrified Mississippi Delta and Chicago blues with a heavy hypnotic boogie beat"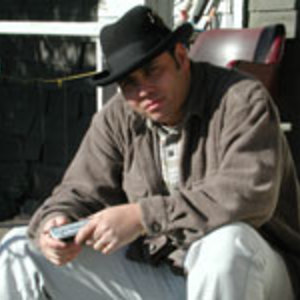 Sol Roots
is a fierce guitarist and soulful singer who has toured the world with many music legends. Sol and the band create a unique blend of rock, blues, reggae, and raw funk, all delivered with deep soul. Sol Roots has been on bills with Dumpstaphunk, Soulive, The Wood Brothers, Robert Randolph, Booker T Jones, Shemekia Copeland, Eric Lindell, Jon Cleary, Walter "Wolfman" Washington and more.
Sol has performed on stage and in the studio with musical heavyweights Taj Mahal, Kenny Wayne Shepard, and with the international guitar hero Cool John Ferguson, who he performed with steadily for years. Sol has soaked in much from funk, blues, and soul heroes such as Roy Lee Johnson, Albert White, and Robert Lee Coleman, while touring and gigging with these artists. Sol also created a buzz with his underground blues hiphop album entitled "Volume: Blue," that carried him overseas to perform these sets live.
With a love of Universal Music as the guiding light, Sol steps out on a path with a unique and talented band of musicians.
Stop by Falls Church Virginia on Thursday April 9 for heapin' helpin' of funk, some greasy blues, butt-boogie-ing rock, and heart-felt soul!
"The song "Rough Catfish" plants the listener firmly back in the barrens of the Mississippi Delta, as Sol howls like a man possessed. Think of Robert Johnson's "Crossroads" fused with Jimi Hendrix's "Machine Gun," and you get some indication of what this song "feels" like. Tall comparison, I know, but this song, with its wonderful use of mood, proves worthy of the distinction."
- Evan Wade, Home Grown Music Network
"a heavy groove! Sol tears out funk, blues, and rock, delivered with deep soul"
- T. Duffy, President Music Maker
"Sol is an exceptional guitarist & a great musician/songwriter with an extraordinary ability to fit the perfect approach and composition."
- Fred Cannon, a Senior VP at BMI
photo credit:
John Shore (
http://JohnShoreMusicPhoto.com
)
for more information please visit
http://SolRootsMusic.com
http://CarlyHarvey.com
http://JVsRestaurant.com